Nigerian Twitter never sleeps; there is always something trending. Either fraudsters are being exposed; or someone is being dragged.
And on few occasions such as this morning; it's all about leaked sex tapes.
Sit tight for this story;
A female Babcock student got the shock of her life, when the sex tape she made with a guy; a fellow student of the school, got leaked.
People just don't learn, do they?
Meanwhile, here's how the whole thing started: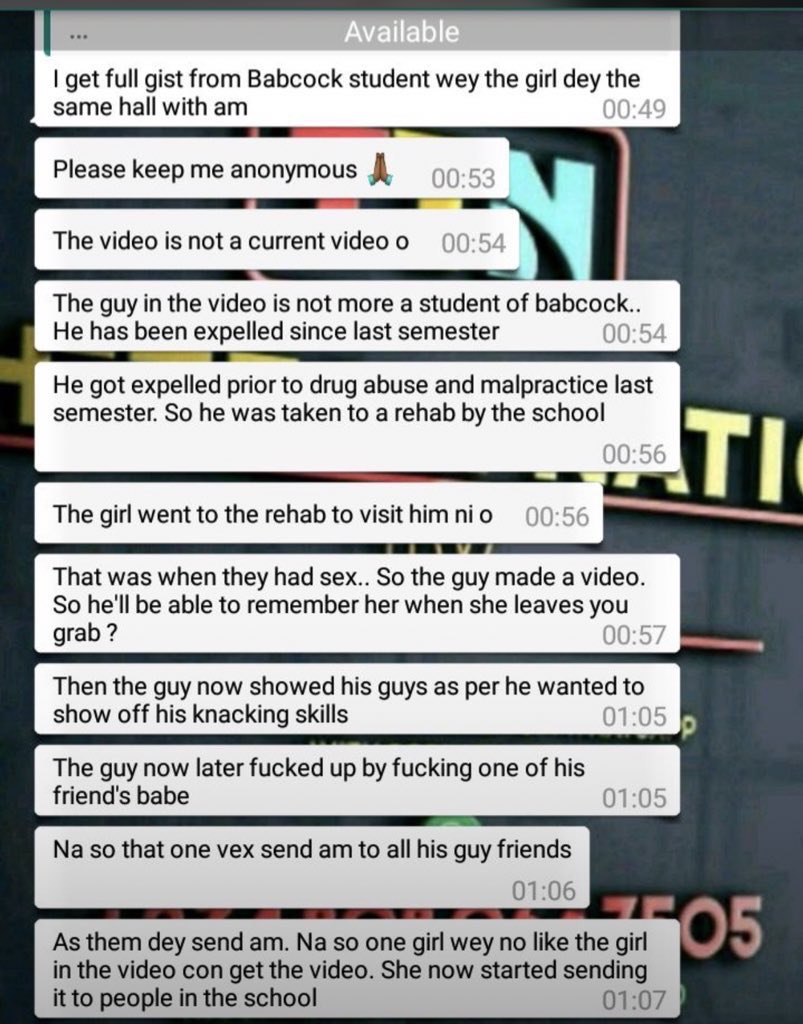 Now, wait for it,
A Covenant University student was allegedly caught masturbating to the Unilag's student sex tape.
You know this story will not be complete without reactions, reactions, reactions!
There are a lot of good, bad and ugly comments about this whole issue; and while some are playing nice, others are plain brutal about it.
Let's see them:
Trust Nigerians to turn this to a gender war. Remember the Pastor Wilson oral sex viral video? Where the whole of twitter bashed the man and not the woman; now the tables have turned:
Watch Video Here.
What is your take on the whole saga?