The management of the University of Benin, Benin City, Edo State; has suspended some students over alleged involvement in a peaceful demonstration.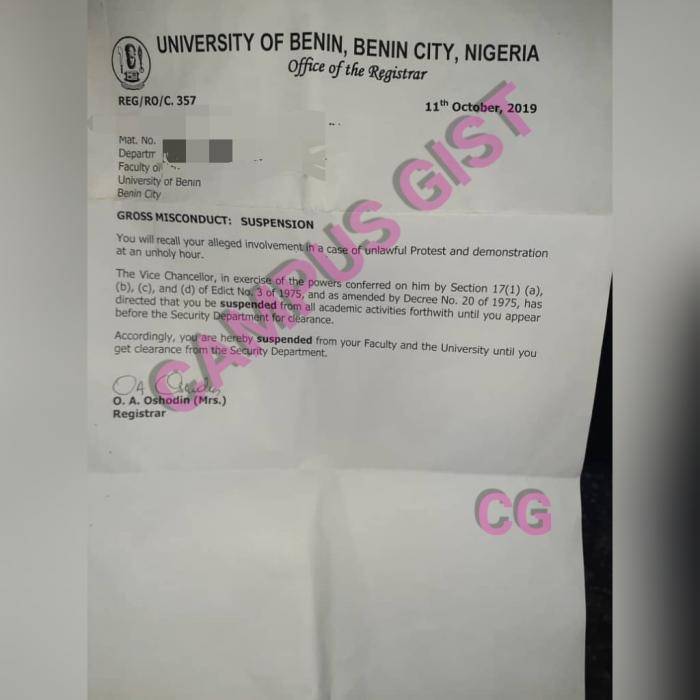 According to reports, the said protest was led by postgraduate students in first semester; According to reports, the hostels lacked electricity and water for over three days during the examination period; thereby forcing the students to resort to peaceful protests.
However, the school management decided to take actions in the second semester. Those affected are the Mayors and Mayoress of halls of residence, including that of Hall 5 and Keystone hostels.
All the three persons affected are undergraduate students. Although the students were not directly involved in the protest; the school management reportedly blames them for not curtailing the situation.