Barely one week into the new year, and a LOT has gone down on everybody's favourite social media app – Twitter. You'd be surprised at how many people have been dragged in just six days.
But, we'll be focusing on two.
Tolu and Amaka.
Let's start by taking a quick walk down memory lane..
Last year March, yes, last year; Tolu, a Nigerian twitter user, took to the social media app to open application process for the position of his girlfriend.
Apparently, over 300 of our slay queens sent in their videos.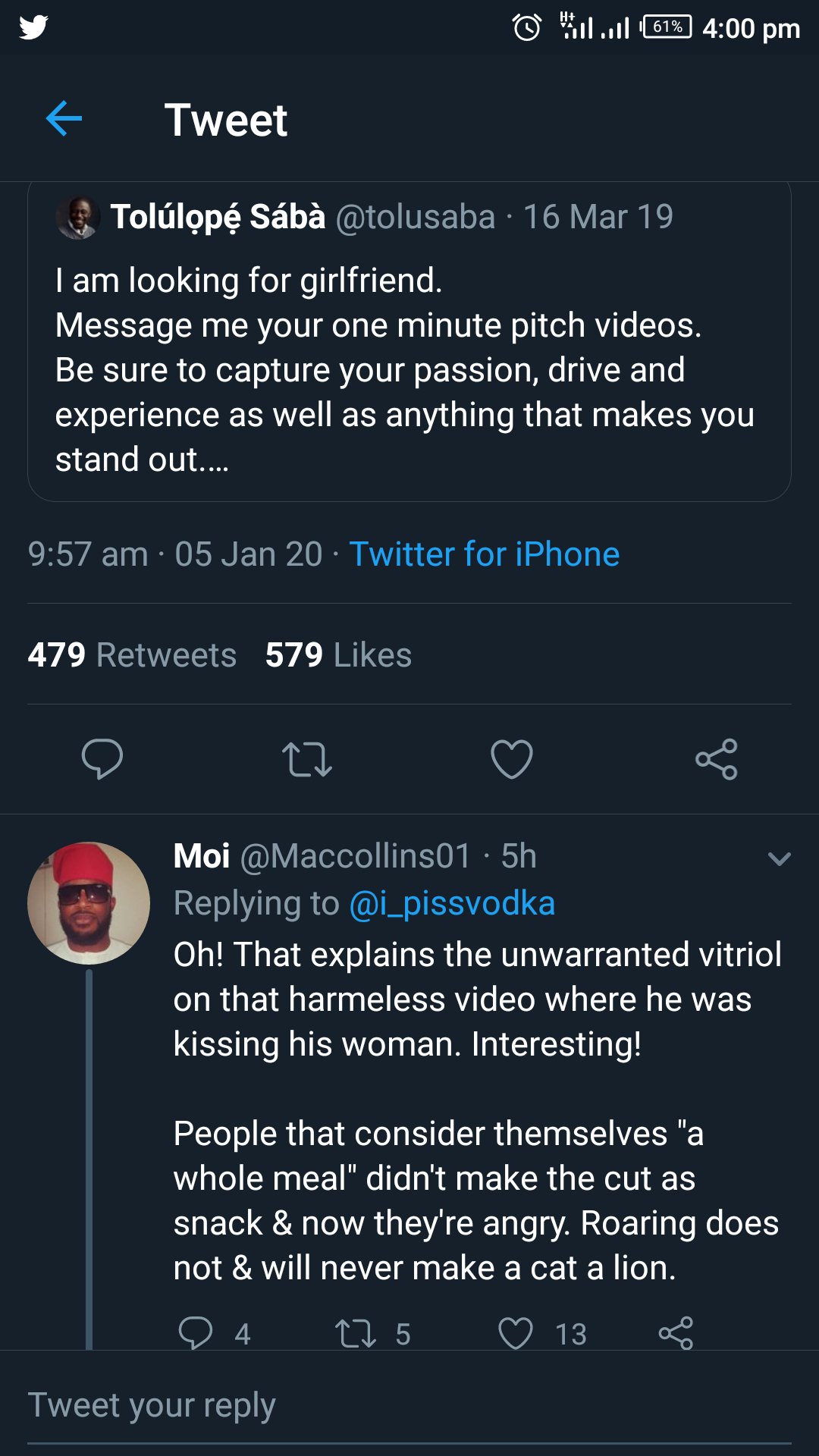 However, after Tolu posted a video of him and his girlfriend having fun; Users of the app dug the tweet out, and began to drag the 300 girls that allegedly sent in their videos to apply.
Gbas gbos is nothing new when it comes to the app and whatever is trending at that moment; so, it was not surprising when two twitter users were already at each other's throats; due to the whole gist.
Okay, moving on..
#Amaka is currently trending, and you will not believe why.
Apparently, Amaka is a strong advocator against pre-marital sex; and now, Nigerians are wondering how someone goes from this:
To this:
Trust me, we all have the same questions.
Maybe it's this harmattan.
This 360 change of gospel has got people talking! And you all know Nigerians CAN talk..
This is definitely not the end of this article. The gbas gbos of 2020 is just beginning, and we'll be right behind it!
Meanwhile, leave a comment and share.