First things first, do not try this at home.
A Twitter user shared pictures of a failed fire lesson attempt in the University of Uyo.
The instructor was trying to make an illustration on what to do when there's a fire outbreak; so he starting up a fire in a bucket, with a fire extinguisher by the side.
However, it seemed like the instructor himself did not take to his own instructions; as the fire not only stayed lit, but also spread to other parts of the stage.
I have not stopped laughing.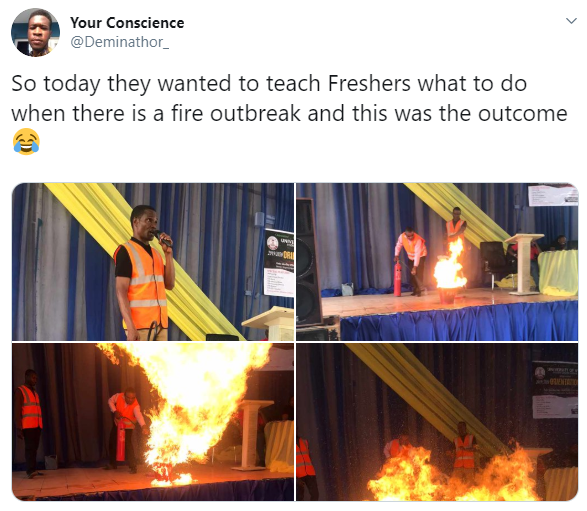 Nigerian celebrity, Adekunle Gold's reaction even has everyone laughing the more:
Anywhere you see a fire, just run.