On this week's episode of Campus conflict, we are taking the focus away from the school or students.
You're probably thinking: what is now remaining?
Well, the alumni, silly.
Abi what do you become when you graduate from a university?
And this is going down between the prestigious Obafemi Awolowo University and Babcock University.
We have to keep things equal here; one private school and one public chool
And we're good to go!
Obafemi Awolowo University.
1. Femi Otedola.
Ayyy, Otedola for the money! If you tell me you don't know who he is; I cannot even believe you.
Femi Otedola is a Nigerian businessman, philanthropist, and former chairman of Forte Oil PLC; an importer of fuel products. Otedola is the founder of Zenon Petroleum and Gas Ltd; and the owner of a number of other businesses across shipping, real estate and finance.
2. Oluwarotimi Akeredolu.
This fresh man here is  Rotimi Akeredolu, is a Nigerian politician and lawyer who is also the Governor of Ondo State, Nigeria and also a Senior Advocate of Nigeria (SAN); who became president of the Nigerian Bar Association in 2008.
That is a lot of accolades.
3. Ibukun Awosika.
Ibukunoluwa Abiodun Awosika is a Nigerian business woman, author and motivational speaker. She currently serves as Chairman of First Bank of Nigeria.
4. Sarah Alade.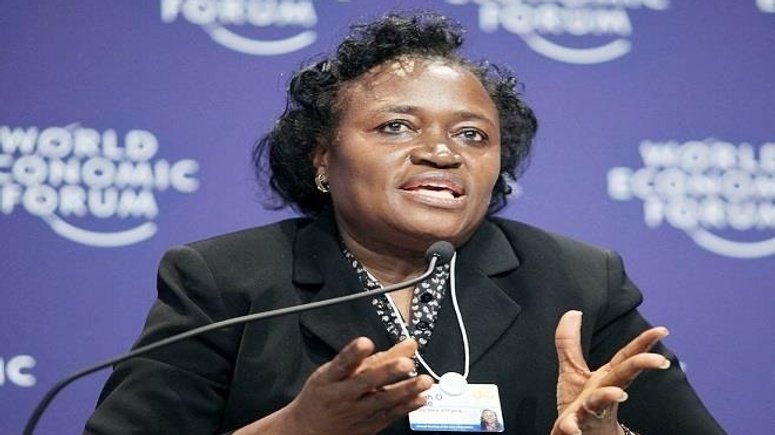 Sarah Alade was the acting governor of the Central Bank of Nigeria during the suspension of Lamido Sanusi; until his tenure ended. She was appointed to the post by President Goodluck Jonathan on 20 February 2014.
Moving on to Babcock….
Babcock University.
1. David Adeleke.
David Adedeji Adeleke, who is better known as Davido, is an American-born Nigerian singer, songwriter and record producer. Davido was born in Atlanta, US, and raised in Lagos; he made his music debut as a member of the music group KB International.
2. Adebo Ogundoyin.
Adebo Ogundoyin is a lawmaker from Ibarapa East constituency at the Oyo State House of Assembly under the umbrella of the People's Democratic Party.
3. Beverly Osu.
Beverly Ada Mary Osu is a Nigerian video vixen, model and actress. She is predominantly known for her roles in several films and for her participation in the 8th season of Big Brother Africa. Osu won Model of the Year at the 2011 Dynamix All Youth Awards.
Now, it's time to make your choice.
Which school is winning this?