Disclaimer: The opinions and views in this article are my alone not of Vasiti magazine
If you're Nigerian and on Twitter, you probably recognize these two names and it's safe to say they were the most "trending" Nigerian Celebs on social media in 2019.
For mostly controversial reasons.
In case you have no idea how these two took over Nigeria's social media.
Here's the complete gist
Naira Marley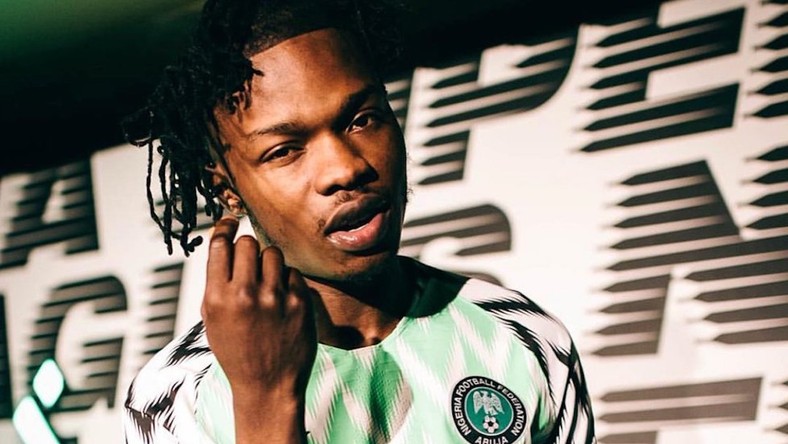 Before April of this year, not many knew the name "Naira Marley" not to talk of having a fan base as powerful as "The Marlians"
He was an upcoming artist formerly based in UK with some unknown songs but the popular song "Issa goal" with Olamide unveiled him to Nigerians
Despite that, he was still not as popular.
Then the Yahoo-Yahoo trend which was started by Simi on April 23rd ignited the flame that launched Naira Marley's career in a very controversial manner.
Naira Marley was in support and lashed out at Simi for voicing her opinion.
Marley open support and "devil-may-cry" attitude on this matter made it go viral and divided Twitter.
But the flame became an inferno when EFCC delved into the matter and jailed Naira Marley for Credit card fraud.
This incident increased his fan base mostly comprising of those who supported the idea that Yahoo boys shouldn't be prosecuted.
But then Naira Marley in his usual "dare-devil" attitude released the song 'Soapy"
And it was at this point that the quote by Marilyn Manson "Music is the strongest form of magic." proved true because the controversial song which involved the dancer simulating a form of masturbation went shockingly viral!
Kaffy, the Dance queen called out Naira Marley for the "sordid dance routine" and in typical fashion, Marley lashed back.
But the Madness of the Soapy dance prevailed and even women danced to the controversial tune.
It was during this period that the Naira Marley Army A.K.A Marlians got formed.
Marlians can be described as a group of people who just enjoy the tune and music of Naira Marley but also like his care-free attitude.
And they are probably the second most powerful Social media fan base in Nigeria at the moment.
Controversial steps to become a Star like Naira Marley Kind
Be care-free
Say anything, anytime & to anyone
Be ready to go to Jail anytime soon
Learn how to pick jamming beats that make fans go gaga
Be consistent with 1,2 & 4
Tacha
Fun Fact: The only Nigeria Celebrity that has trended on Twitter for 3 months straight!
Except you live under a rock and have no access to data would you not know about Natacha Akide popularly known as Tacha.
Tacha journey to fame is enmeshed in controversy, some would say her popularity feeds off the controversy.
She became known through the popular show, Big Brother Naija, but before then she was a "Instagram Influencer" that was known for performing sensual dances and all sorts.
Plus she was friends with some celebs like Davido, Peter of the now-defunct Psquare group.
But her fame came with her participation in Big Brother Naija in which she was disqualified after almost beating an house-mate.
She was known for her fiery temper in the Big brother House and her attitude drew a lot of criticism
As well as die-hard fans!
Literally, fans that would worship the feet Tacha walks on.
These fans are ready to fight, insult or support anybody that goes against or support their queen.
One of their recent and most powerful influence was on the Headies Award.
And the victim in this case was Zlatan Ibile.
Here is the story
After Tacha was disqualified from the Big Brother house, Zlatan released a track mocking Tacha and her alleging she had body odor.
They criticised him for the track but they were not done with him
When the link for the next rated award category, Zlatan shared his link soliciting for support and votes
But what the Titans (That's the name for Tacha fans) did made the Zanku crooner look like only Ghosts listened to his music.
Not a single Zlatan fan in sight!
Titans camped under the link and voted for Rema
Some even shared the screenshots of how they did it.
It's safe to say that Titans are the most powerful fan base on social media at the moment because Zlatan never won that award.
Rema did!
Controversial steps to become a Tacha
Entering Big Brother Naija house is a must
If you get in, make "daily controversy" your main goal and create that "me against the world" image
Even if you leave, you have to continue the controversy outside the house
Invest in a social media team that makes you trend daily
Conclusion
These two individuals are two of the most talked-about celebs on social media and their controversial nature has helped them build a name but the question is for how long can they keep up the tempo?
Share your thoughts in the comments section