Today is Independence Day and today marks Nigeria's 58 years of independence from the British. So instead of taking you through the tales of colonialism, how about taking you down memory lane of our lives as Nigerian students?
Disclaimer: These facts ARE meant for comical purposes ONLY, none of the facts stated here is a measure of the capability of any Nigerian student.
Here are weird facts you can probably relate with as a Nigerian student.
1. Nobody wanted to become a teacher in primary school
When they asked us, almost everybody wanted to become a doctor, lawyer or engineer. It was rare to find somebody who would say they wanted to be a teacher. If you said it, you were seen as somebody who had no future ambition.
2. Common Entrance was a big affair.
We wore our best clothes, got candies before writing the exam to enter secondary school and to top it all, we got a new maths set. That was a real deal.
3. The prize-giving day was showing off day.
That day if you didn't get a prize, you obviously would feel terrible especially if you were expecting to get something after doing so well in the exams. However, if you did well, and got a price on that day, you will probably show off the packaged, wrapped gift which mostly contained books and maths set.
4. Everyone wanted to go to Boarding school.
This was because it was the first freedom away from parents, house chore and primary school. Little did we know what was lay ahead. Most people wanted to go because
5. Boarding school was seen as a school for big boys.
6. Almost every boarder faced hardship in boarding school.
7. The senior class was when everybody started to feel mature.
8. We couldn't wait to become a senior and punish a junior.
9. S.S.3 was when everybody started to wash their uniform well and Iron their clothes.
10. Everybody couldn't wait to get S.s.3
11. SS3 seniors were more feared than teachers.
12. One of the favorite moment in senior secondary school was WAEC last paper.
13. The release of Jamb and Waec result will instill the fear of failure in an unserious student.
14. One of the greatest joy is when your results come out and the following Grades are missing ( F, D, E)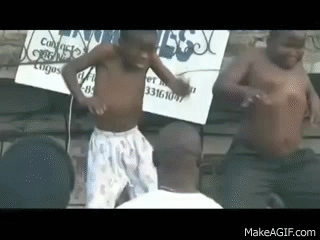 15. Cut-off marks decide what you will study more than what you know.
16. English and Maths have caused more heartbreaks than Yoruba Demons during their release.
17. Getting admission even you were to study library studies was a bragging right.
18. Being an undergraduate is celebrated, hence the need for Matric day.
19. The fear of carryover is the beginning of reading and runs.
20. 100 level days were the most innocent years of our student life.
21. Everyone paid "mugu money" in the early days of University.
22. Life was hard with Carry-over.

23. The Cult boys were the senior prefect of the University.
24. Nobody wants to face a panel at the senate building.
25. ASUU strike is a compulsory holiday.
26. RUNS is a lifestyle.
27. Being Broke is a stage that every student must go through.
28. Church & Libraries are mostly for mostly full during exams.
29. Those who ask questions in class are mostly Lecturer's favorite in class especially Political science.
30. A lecturer must toast, date or fail a student.
31. Public University students think Private Universities are glorified, secondary students.
32. Suffering is a form of bragging for Public University students over Private Universities.
33. Unilag is the party school
34. Lautech is the center of "Strike Action"

35. Garri is an invaluable commodity in the hostel.
36. Concoction rice is also an important member of the student's food league along with Indomie.
37. Getting first class in some departments is an abomination.

38. Public Universities believe that private universities have ready-made results.
39. Private Universities have it easy and are lazy.
40. Calling out a lecturer for failing you is worse than 3 carryovers.
41. 400 level is the class where morning lectures started at noon.
42. Most missed university after the first 2 months of leaving school.
43. NYSC should be scrapped but the 19,800 can continue.
44. During Nysc, only the lucky, influential get Lagos.
45. Scamming relatives for handouts is an Illegal must.
46. NYSC Camp is the best thing about NYSC.
47. The fear of life after NYSC sets in at the last few weeks of NYSC.
48. Nobody knows how the NYSC allowance before the end of the month.
49. Carryover is meant for students.
50. Group assignment is not done by the group but the by the "effiwe" in the group.
51. Life is sweet when there is pocket money.
52. B.sc holds no value if you don't have an M.sc or Ph.D.
53. Formation picking is a legal practice in the exam hall.
54. At any Fresher's welcome, attendance was based on the availability of Item 7.
55. Everybody had a girl/boy they wanted to marry in primary school.
56. Every secondary school relationship ends after graduation.
57. Nigerian Students sit for exams and pass without seeing some lecturers.
58. Being sent home for school fees was an opportunity to go to game centers.
Some might be able to relate, some of you might not. But in the end, Nigeria Students are one tough bunch and we have weathered many storms to be educated.
Whether you are in the University, Polytechnic, College of Education, Nigerian students are one of the toughest people to pass through school. We hope one day your wish for Nigerian comes true.
Even if that wish means leaving the country this minute… Happy Independence to you.
You can add your own weird facts in case I missed any.