Who loves being broke?
Nobody. Obviously
Especially when you are in school.
No wonder some students  engage in some raise-worthy jobs to make some extra cash on campus.
But you don't have to…because there are simple ways to make extra cash on campus without losing your integrity and affecting your GP in the process and 5 of them are stated below.
1. On-Campus Jobs.
There are part time job openings for students on campus. For instance, some school libraries offer and opportunities for "shelve keepers" – their job is to go to the library every evening and re-arrange accordingly the books used earlier in the day by students in the library. There are also opportunities for Students who want to be ambassador for a brand on campus.
All this job requires you to do is to represent the brand on campus. You get all sort of freebies but the downside is that you don't get a salary but in the cases of big brands, you get a take-home for repping the brand on campus.
But… not everyone is bold enough to go around campus wearing the t-shirt of brand.
So, this next job is for the shy ones who can't handle the "trouble" of being an Ambassador.
Trust me,  this next one is one of the easiest way to make money on campus.
2. Do Assignments for Lazy Students on Campus
Assignments are student's least favorite things after exams. Especially those assignments that Google can satisfactorily give you an answer to.
So, if you are a legit effiko or you are just an average student who never misses class and visit the library quite a lot.
This is for you.
There are students on campus that are so lazy they are willing to pay any amount of money for their assignments to be done for them.
You've probably met some of them in your department. This set of people either have something they are running outside school, or don't have the brain to handle the burden of finding answers to a question that does not have an answer on Google.
You can take advantage of this and make cool cash while also learning new things. Double win for you! But the downside of this kind of job is you have to be a bit of an effiko and know how to research without relying on Google only.
Warning:  Don't do too much outside your discipline no matter how intelligent you are as you will spend much time on researching new materials which could affect your studies.
All I have mentioned above seems pretty easy, this next one is probably the easiest especially if you belong to "I cannot conman kill maself" gang.
This means you;
You can burden yourself with another person's assignment.

You are not an extrovert, so being a campus Ambassador is a big NO!
The next job you can do to make extra cash on campus is one of the most popular jobs today and If you need proof on how profitable it is, check Linda Ikeji's story.
Yeah, you guessed it.
The next job that can really make money for you while you are a student on campus is
3. Blogging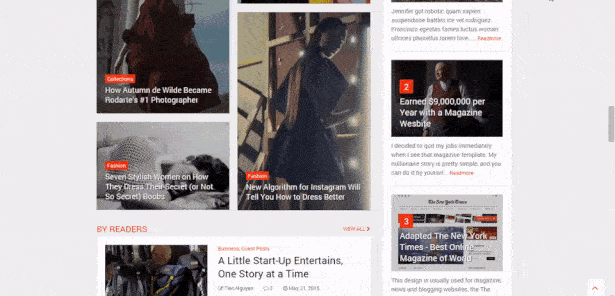 Wait.
This job is not for everybody. Yeah, it isn't.
If you write grammar like a 2-year-old and have no creative writing juices flowing in you. Stay away from this job except you want to do the "copy and paste" style.
The copy and paste style are guys who take articles from other blogs and post on their own. No creativity needed, Just Copy and Paste.
If you like that, go for it but here is the downside of doing this, your blog might never get ranked and can be flagged by Google for copyright issues.
But…You could be lucky and get away with it.
Now, let's get back to those who the job is really made for.
If you are a novel addict i.e you read all kinds of novels from Harlequin Historicals to Mills and Boons to John Grisham even Enid Blyton… you know the rest… this job is for you.
Also, if you have that flair for writing poetry or prose (stories), Blogging is one easy way to monetize your skills on campus without working for anyone.
But…How do you make money through Blogging?
Adverts, Adverts and Adverts!!!
One of the major revenue of Linda Ikeji is the ads she runs for top organization who are willing to pay big bucks for her traffic.
But you are not Linda Ikeji and this is 2018 where blogs are everywhere.
So, how do you make your own cash?
You can run affiliate ads FROM Google adsense, Jumia affilates and earn commission in hard currency (Google only).
Another way is through sponsored post. These are posts by small brands advertising their product in the form of a post.
One thing you need to  reap from this venture is to have enough traffic on your site.
Bonus: Blogging gives you a shot at fame, you could become popular if your articles or content are really good.
Spoiler: You would have to be patient before you can make some money from Blogging.
And this is next way of making money on campus is for the business savvy people i.e people that can sell ice to an eskimo
4. Find out what People around you want and sell it to them
 
You can sell virtually anything on campus and make money. However, you have to find out students' most important wants. This has to be things they can't do without but probably have to go out of campus to get them. Things like books (major medical, engineering, economics textbooks etc.), Suits for law students in schools where it is the uniform, Electronic gadgets, fashion items etc.
All you have to do is negotiate better prices with major suppliers of the products, then bring it to the student's door steps and you are in business.
5. Help Students to Sell Their Used Phone/Gadgets Online/Offline
I don't need to tell you that, one of the places where best phones and laptops are used is in universities and Polytechnics in Nigeria. You see students with expensive phones and other gadgets you could never imagined.
Often time, students found searching for who to buy their used gadget or exchange it for another. You can establish yourself as a trustworthy reseller who can help them sell or buy specific used gadget within the school premises and get your own commission from the both parties.
In most cases, you don't need to be in position of their phones; you only need to connect the person in need of phone and the seller. At the end of the deal, you get your own commission and move on.
The above are probably the simplest ways to make money on campus if you are shy or don't know anything about business at all.
However, there are others that you can do like
Photography

Graphic Design

Become a paid writer for a blog
Did you know, you can do at least 50% of all that is listed here on Vasiti.com. If you don't understand the process, click on the Live Chat button on the website.