Who was carryover made for?
That question has an obvious answer.
 Students.
So, just hiss when you see those students who on hearing "carryovers' would say "God Forbid"
It's alright to say God forbid If you have the brains to back it up but if you don't
Just embrace the fact that "carry-overs" are meant for students but that doesn't mean that they are cool to have.
No, they are not because carry-overs will probably haunt you for the rest of your student life.
And if you are a fresher, you need to stay clear off carryovers.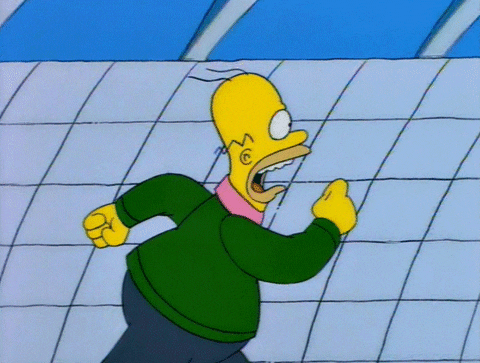 Here are a few reasons you should stay off carryover in 100 level;
1. It will affect your C.G.P.A
This number is the most powerful number in every school. It determines your fate in the school, it decides whether you are coming out with a first class, second class, third class, or what is mostly called "Let my people Go" which is a Pass.
One of the ways carryover can affect your CGPA is if, for instance, you fail a 3 or 4 units course, the likelihood that you will bounce back to get a first-class (if that's what you aim for) is very low.
And even to maintain a strong second class upper score will still require a lot of hardwork for the damage done by the carryover.
`
2. It reduces your chances of getting a first-class
It's not complex maths.
Your chances of having a first class are very slim if you have a carryover in a 4 unit course in your freshman year.
So, the best advice is if your aim is to hit a first-class, you better cast and bind every spirit of carry-over in your 100 level days.
Yeah, you should be part of those who on hearing "carry over', just immediately reply "God forbid"
3. Extra Year
The worst thing that could happen when you have a carryover is when you fail it several times.
This could lead to an extra year if you're unable to pass the carryover.
Just Imagine coming back to school to sit for an exam after your mates have graduated.
It's not a pretty picture.
An uncleared carryover means a Guaranteed Extra Year. So even if you fail to clear your carry over in 100 level, try to clear it before or in your final year.
4.  Multiple Classes
One downside of having a carryover is having "clashes" in your timetable. As a result, you will have to miss some classes and attend some
And if you are lucky to have a wicked lecturer handling your carryover course…
You better attend your carryover course because he or she will make sure you come back to do the course especially if he or she is fixated on you.
5. Exam day will be a nightmare
Have you ever had two exams in one day and at the same time?
If no… then, you are part of the lucky ones but if you have a carryover, there is a chance your carryover exam might clash with another exam.
This when you start developing high blood pressure and start looking older than your years.
Because frankly, doing two exams on the same day and the same time is hard!
Ask those who have done it…they will confirm how terrible It is.
Comment your experience with carryover if you ever had one. Share with somebody you know can relate.