Let me ask you a question,
What kind of student are you?
There are  3 different kind of students on every Campus and each of them fall into one of the following categories
The 3's students: These are students whose activity on campus is centered around only 3 things. Hostel, Class and Library. 
The Neutral Student: These are student who participate in school activities like Student Union Protests, Campus parties, etc and they also manage to attend classes.
The "Occasional" Student: They rarely attend class , but organize and attend the most parties. T
They know the links on how to get the grades up without ever stepping into a library.
Despite these differences, there are things they all have in common.
Even those students who "practically live in the Library" and the only social gathering they attend is Fellowship.
So, what are those things you must do on Campus even if you live like an hermit on Campus?
Hold on…
You might not do all of the things listed but there is a 100% chance you will do at least one of them.
Here are 4 Things Every Students Must Do Before Leaving Campus;
Swear/Hate A Lecturer

Read Overnight

Go Broke

Change Churches
1.  Swear & Hate A Lecturer
There is no student alive that can deny the fact that they  had a lecturer who they disliked. While some openly show their resentment by cursing the lecturer or giving him a name.
Students who do this are the Neutral and the Occasional kind of student
BTW… almost every lecturer has a nickname.
But the ones who "live in the library" don't express their resentment openly because they are more wary of the damage to their G.P than anything else.
It's only when you move with them, you might discover which Lecturer they hate the most.
I think every student throughout their stay in the University always have that one Lecturer who they just dislike and some of the reasons why student dislike, hate a lecturer are;
Exams: Some lecturers would  not come to lecture, but give you EXAMs that will make students pray  for a "pass"(let my people go) after writing it.
It is as a result of this reason (Although there are other reasons) that most Student must do this next thing which is;
2. Read Overnight
Except the Occasional Student, every student in the University has a lamp and a torchlight in their hostel.
Nowadays, we rarely burn the midnight candle except your lamp got spoilt or you don't have one.
But the purpose of the tools (apart from the normal thing we use them for) are Reading Overnight during exams.
Although, some serious student do this even before the exam while some do this because of the fear of carry-over.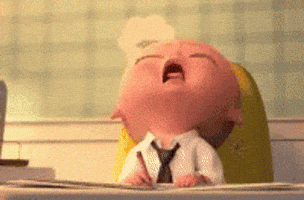 However, that doesn't guarantee good grades because after turning on the lamp-few minutes after, some are back to  dream world but the fear of carry-over or an extra year helps to keep the sleep away and the lamp on.
BUT NOT EVERYONE DOES THIS, SOME CAN'T EVEN TRY TO, EVEN IF THEY HAVE CARRY-OVERS EVERY SEMESTER.
And the next thing a student must do before leaving school is;
3. Go Broke
If you are a student reading this, you probably still have some cash (if you collect pocket money) because it's the first week of August and your pocket money alert just entered or you are probably expecting some cash from home in a few days.
But one thing is for sure… during your stay in the University as an undergraduate, you must GO BROKE.
Except your Parents are like the Otedolas and Adeleke's or you come from a rich background.
From buying materials to feeding and looking good (keeping up with the latest fashion trends)  combined with lunch date and date night with boo or friends ( if you have a girlfriend or you are the show-off  type) – your normal pocket money will never be enough.
And that is why most not all student scam their parents.
You can be looking haggard and hungry on Campus. You have to pick a hustle. 
WANT TO MAKE LEGIT MONEY TO TAKE CARE OF YOUR BILLS ON  CAMPUS WITHOUT SCAMMING

, CLICK HERE.

And finally, the last you must do before leaving the University  is;
4. Changing Churches
Most Christian students can relate with this.
After getting like 3 different invitation to fellowship in a day, you will probably yield to one especially if they have a program that has an "Item 7 program" listed on it coming up.
Also, another reason why some change Churches is probably because of the "Wahala" of the "Spirit Koko" people in their Church/Chapel.
Those guys can annoy the holiness out of you. 
And that's the end of 4 common things a student must do before Graduating.
I hope you enjoyed it… if you did, click the share button below and share with a friend in school especially the "serious ones"
But if you didn't, you can read this article on Bread and Egg Recipes you should try on Campus.
Trust me, you are going to enjoy this one